All information about the historical Dutch Railway stock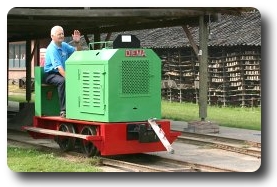 This site is created by an independent group of railway enthusiasts all sharing the same purpose, to create a database of all Dutch Railway stock present at the Dutch railway museums.
This way we can create a full comprehensive overview of all preserved railway stock in Holland. This site is strictly non-commercial and is created and maintained by several poeple.
Every maintainer is solely responsible for her/his part, and if you are interested who is maintaining what, this information is available in the menu on the left, please click on "All maintainers".
Of course we always appreciate feedback, and if you decide to email us, we will generally always answer, mostly in English.
The best of Stoom Stichting Nederland (SSN)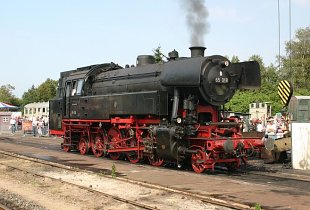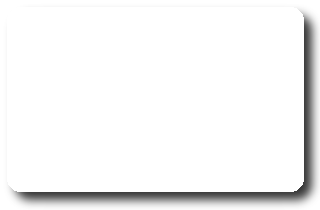 Ter vervanging van aan aantal oudere tenderlocseries, werden in de jaren '50 de stoomlocomotieven van de serie BR 65 en 66 ontworpen en gebouwd. De locomotieven werden gebouwd met behulp van de modernste technieken: zo waren de ketels (elektrisch) gelast in plaats van geklonken, en werden turbinevoedingspompen en mengvoorverwarmers gebruikt. De 65 018 kreeg, als laatste gebouwde machine van de BR 65, als enige uit deze serie een lichter geconstrueerd drijfwerk, wat de loopeigenschappen ten goede kwam. De laatste zeven machines (65 011 – 65 018) waren tevens geschikt gemaakt voor trek/duw-verkeer. Uiteindelijk werd de 65 018 in 1972 met een verlopen ketelkeuring buiten dienst gesteld, ze was toen slechts 17 jaar oud. De loc is in 1981 voor een periode van tien jaar in bruikleen bij de SSN gekomen, en in 1991 definitief overgenomen. Gezien haar unieke constructie is deze loc terecht een topobject van de SSN!
 
Totaal 1672 objecten.